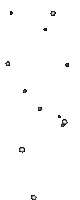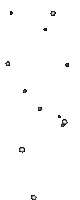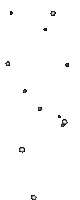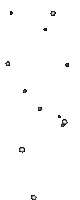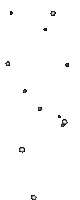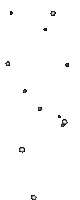 KBYR RADIO

ALASKA'S
FIRST
SUPER SATELLITE RADIO

THE GOLDEN YEARS 1980'S
A A NEW DAWN IN ANCHORAGE
AS KBYR LAUNCHES
"SUPER SATELLITE RADIO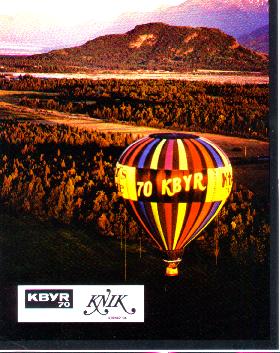 THE KBYR HOT AIR BALLOON
MARKS THE BEGINNING OF
POWER HOUSE
RADIO
SUPER SATELLITE RADIO
INTRODUCED BY STATION MANAGER ROD WILLIAMS (left)
AND PROGRAM DIRECTOR DAVE SHERWOOD (right)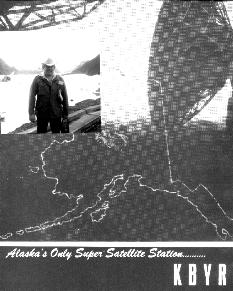 '"SUPER SATELLITE RADIO BEGAN WITH A DOWNLINK OF KBYR
PROGRAMMING TO REMOTE TOWNS AND FISHING VILLAGES
WITH A TERMINUS TO "CARRIER CURRENT" AM TRANSMITTERS.
THIS NETWORK OF TRANSMITTERS WAS ACCOMPOLISHED WITH
THE HELP OF HELICOPTERS AND "SEA OTTER" AIRCRAFT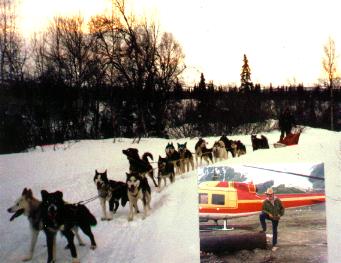 AS WELL AS DOG SLED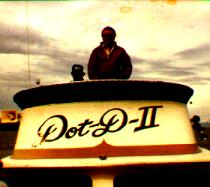 AND BY BOAT WITH
STATION MANAGER
(at the fly bridge helm)

AND SALES MANAGER
HAROLD VON GIMMIGEN
(in out of the cold)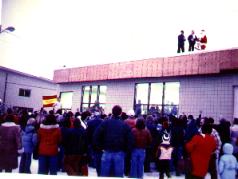 SANTA JOINED IN THE EFFORT
BY THROWING MONEY OFF THE ROOF OF A DOWNTOWN BUILDING.
(it really was the station manager who was starting to look like santa)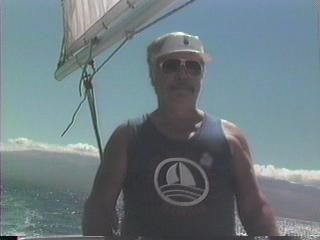 IN ONE VILLAGE WITH A NEW CARRIER CURRENT TRANSMITTER
A MASQUERADE PARTY IS HELD.
SUPER SATELLITE RADIO HAD ALASKA ON FIRE

AND TO ADD TO THE SUCCESS
THE MANAGER'S NUMBER 2 CAR EVEN WON A
PRIZE
(first prize)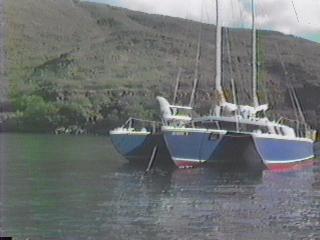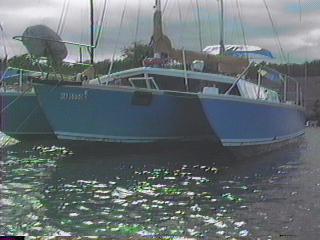 THE PRIZE DUNE BUGGY SHOWN
WITH THE STATION MANAGER'S WIFE PAT WILLIAMS
CHAIRMAN OF THE BOARD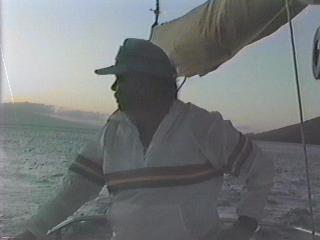 AUGIE HIEBERT
NORTHERN TELEVISON INC.
KBYR
WAS THE ONLY STATION IN ALASKA TO
PROVIDE A SEGMENT OF AIR TIME FOR
JAPANESE PROGRAMMING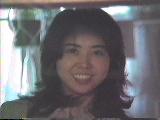 MIHO OGAWA
(wife of japan's consul general)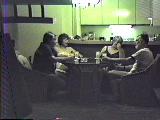 HIGH PRESSURE
HAWAII STRATEGY MEETING
Rod Williams, Barbara Forster (cultural secretary to Japan's Consul general)
and the Von Gimmegins
AND MORE
MEETINGS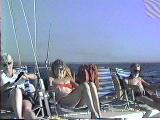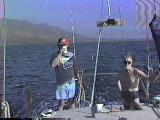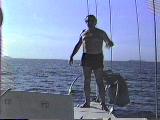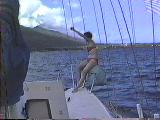 ALOHA HAWAII AND HELLO ALASKA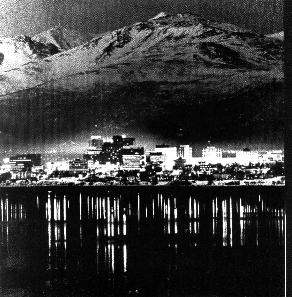 SALUTE
TO
JOHN MIDDLETON
SALES MANAGER OF KBYR
(no photos available)
John,more than any other employee of KBYR made
the station a financial success.

THIS WEB PAGE HAS BEEN A PRESENTATION OF

CYBER RIVER MULTI MEDIA
PRODUCTIONS

A ROD WILLIAMS-RUTH RETTIG
DOCUMENTARY CONSORTIUM

PROVIDERS OF DOCUMENTARY VIDEOS TO THE
ADVENTURE-TRAVEL MARKET WORLD WIDE.
IF YOU WERE A FAN OR EMPLOYEE OF KBYR RADIO
IN THE 1980S PLEASE CLICK ON THE LINK BELOW
AND SIGN OUR GUEST BOOK
CYBER RIVER MULTI MEDIA