WARNING
THIS WEB SITE CONTAINS INFORMATION AND GRAPHICS
THAT MAY NOT BE SUITABLE FOR IMPRESSIONABLE MINDS.
THIS SITE PROVIDES SHOCKING NEW EVIDENCE PERTAINING
TO THE "ALLEGED " DEATH OF ELVIS PRESLEY ALONG WITH
POSSIBLE EVIDENCE OF A CONSPIRACY INVOLVING
RICHARD MILHOUSE NIXON-ELVIS AARON PRESLEY AND
RODNEY BANCROFT WILLIAMS?
THIS SITE ALSO PROVIDES AMAZING PICTURES OF
THE DAY "THE KING" WAS SILENCED WITH A
"FIRE AXE"
IN CINCINNATI OHIO.
(including an actual photo of the axe)
THIS SITE
IS
ENDORSED
BY
THE CROOKSVILLE OHIO ANALYTICAL SOCIETY
CITIZENS FOR TRUTH ON THE INTERNET
THE SINGLES CLUB OF NAIROBI
HAZARD KENTUCKY YACHT CLUB
THE ALL WEATHER ROLLER DERBY TEMPLE
PROCEED SCROLLING
AT YOUR OWN RISK



http://video.google.com/videoplay?docid=-327098108234023178&q=rod+williams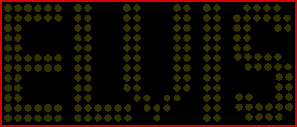 ON AUGUST 1 1988 IN THE CITY OF CINCINNATI
THE MANAGER OF WCVG RADIO RECEIVED A
TELEPHONE CALL FROM A MAN WHO IDENTIFIED
HIMSELF AS THE "KING"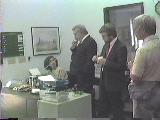 THE VOICE ON THE PHONE ORDERED THE MANAGER
TO STOP BROADCASTING "THE ALL ELVIS RADIO FORMAT"
A FEW MINUTES LATER A PHOTOGRAPHER SAW A PERSON
ANSWERING THE DISCRIPTION OF ELVIS PRESLEY IN THE
CINCINNATI AREA AND TOOK THE PICTURE
BELOW.



WITH THIS PHOTO IN HAND, THE MANAGER OF WCVG HAD THE
PROOF HE NEEDED THAT "THE KING" HIMSELF WAS ON THE
PHONE.
THE MANAGER ORDERED THE FORMAT ENDED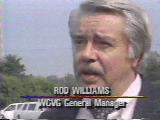 THE ANNOUNCEMENT
RECEIVED WORLD WIDE
COVERAGE.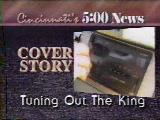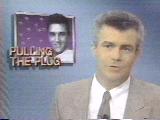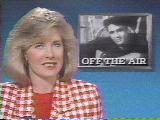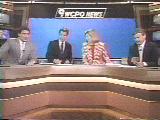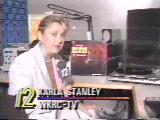 A SENSITIVE AND REVERENT ANNOUNCEMENT
CEREMONY WAS ORDERED TO TAKE PLACE AT
10:30AM
THAT DAY
AS WORD OF THIS NEWS SPREAD
THE CROWDS BEGAN
TO ARRIVE AT WCVG STUDIOS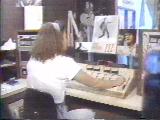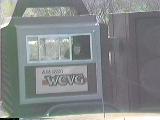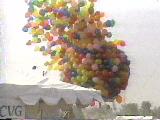 WCVG STUDIO DJ & MOBILE DJ PREPARE TO SAY GOODBYE TO
ELVIS AS ONE THOUSAND BALLOONS ARE LAUNCHED.
(one balloon contained a certificate for the entire collection of "elvis" music)
it was eventually found by a sheep herdsman in Borneo
who ate the certificate and made personal use of the balloon.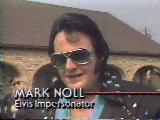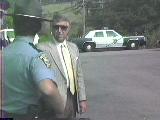 ELVIS "IMPERSONATOR ARRIVES WITH P.D. MIKE MONHOLLEN
AS WCVG SALES MANAGER "DOLLAR BILL" BRIBES POLICEMAN
.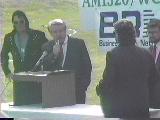 WCVG STATION MANAGER
ROD WILLIAMS
DIRECTS PROGRAM DIRECTOR
MIKE MONHOLLEN
TO END THE ALL ELVIS FORMAT
WITH DIGNITY
ON THIS MOST SOLEMN
DAY.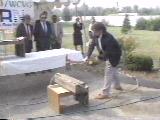 COAX AXED
ACTUAL PHOTO OF ACTUAL AXE
USED IN ACTUAL CEREMONY
(axe is now enshrined in an undisclosed location)
on the island of
Molokai
FAN REACTION TO CLOSEING THE ALL ELVIS STATION WAS VARIED.
FROM ENRAGED TO UNCONTROLLED CRYING.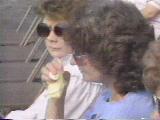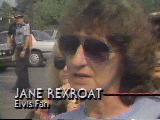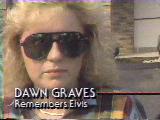 AT THE CONCLUSION OF THE CEREMONY
A CANDLE LIGHT CEREMONY IS HELD
IN HONOR OF THE
"KING"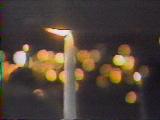 WHAT WAS THE REAL REASON FOR THIS
IGNOMINUS
ACT
OF "SILENCING "
THE ONLY "ALL ELVIS RADIO STATION
IN THE WORLD.
WAS IT A CONSPIRACY PLANNED YEARS AGO AT A HIGH LEVEL
MEETING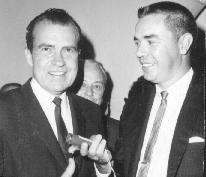 BETWEEN
RICHARD MILHOUSE NIXON AND ROD BANCROFT WILLIAMS
AND

A NERVOUS MEETING WITH RICHARD MILHOUSE NIXON AND THE "KING"
DID THESE CLANDESTINE MEETINGS HAVE ANYTHING IN
COMMON WITH REPORTS THAT "ELVIS" WAS SEEN
NEAR THE ISLAND OF MOLOKAI WHERE THAT INFAMOUS
"AXE" IS ENSHRINED??


OR IS THE ANSWER "ENCODED" IN THE SHORTEST MOVIE
EVER MADE
STARRING ELVIS.
VIEW THE ENTIRE MOVIE BELOW.
CAN YOU FIND THE CODE??